US restaurant industry fears bailout may fall through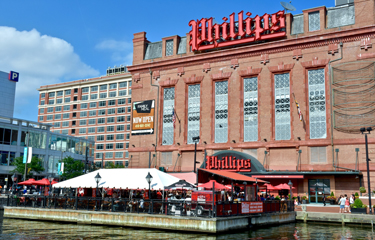 Over the past year and a half, the US government has issued hundreds of billions of dollars in bailout funds for businesses facing hardship due to the COVID-19 pandemic. But its efforts have been criticized by those who believe their businesses have been unfairly excluded from bailout programs and by entities that have received less funding than their competitors.
In the last round of the Restaurant Revitalization Fund passed by the US Congress and administered by the Small Business Administration, many large US restaurant groups received grants of more than $1 million (845,000 euros). New York's Momofuku Restaurant Group received $6.8 million (€5.7 million) and Peter Luger Steakhouse received $5 million (€4.2 million). An analysis of The Counteran independent, non-profit media outlet, found that 5% of RRF winners received 40% of the program's total funding.
In the seafood industry, the discrepancy between the money received by Phillips' Seafood's Restaurants and a small seafood market and restaurant in Baltimore, Maryland has drawn public attention. Phillips' restaurant in Baltimore received 5 million USD (4.2 million EUR) and its restaurant in Ocean City, Maryland, nearly 3.2 million USD (2.7 million EUR). But Faidley Seafood, a woman- and veteran-owned small business in Lexington Market with a history dating back to 1886, received no funding, The Baltimore Sun reported.
During the grant distribution process, the SBA picked "winners and losers," Faidley Seafood co-owner Damye Hahn told the newspaper. Hahn said she doesn't mind Phillips' restaurants receiving the award, but said she thinks her company should receive funding as well.
In fact, Faidley Seafood qualified for several hundred thousand dollars in emergency funding, but the SBA was unable to award the funds due to a legal challenge to his policy of prioritizing women, veterans and other disadvantaged people for grants. As a result, the SBA halted payments to Faidley Seafood and between 3,000 and 6,000 other restaurant groups. After the successful prosecution, the relevant companies were placed in the general pool for RRF funding, but at that time, the RRC funding was exhausted.
Nearly 200,000 restaurants that have applied for funding have received nothing, according to the Independent Restaurant Coalition (IRC), which said restaurants and bars had lost more than $280 billion. during the pandemic, but had only received 28.6 billion dollars (24 billion euros). ) in targeted relief.
"The priority period worked, but the fund was just never big enough to accommodate everyone who needed help," IRC executive director Erika Polmar told SeafoodSource, adding that 94, 8% of grants awarded were less than $1 million.
Larger rewards, such as funds received by Phillips Foods "do not indicate mismanagement of funds," Polmar said. Restaurant chains with fewer than 20 locations are eligible to apply for the RRF, she noted. But hotels, entertainment resorts and other businesses that are not directly related to the restaurant industry received funding unfairlyPolmar said, pointing to the recreation facilities, management companies and hotel chains that have received SBA grants, even though Congress "has made it clear that only food and beverage venues should receive grants." a help".
"The RRF was designed to help businesses whose primary purpose is to serve food and beverages," Polmar said.
Phillips Seafood did not return emails seeking comment.
The IRC urges Congress to reconstitute the RRF, and the Restaurant Revitalization Fund Replenishment Act was recently introduced in both houses of Congress. The bill provides an additional $60 billion (€51 billion) in funds for food and drink companies.
Restaurants are still grappling with pandemic-related headwinds such as soaring food prices, the IRC says
"At least 177,000 restaurants and bars desperately need Congress to quickly replenish the Restaurant Revitalization Fund, so they can stay open," Polmar said.
Photo courtesy of Jeramey Lende/Shutterstock