Designing a Restaurant Franchise Business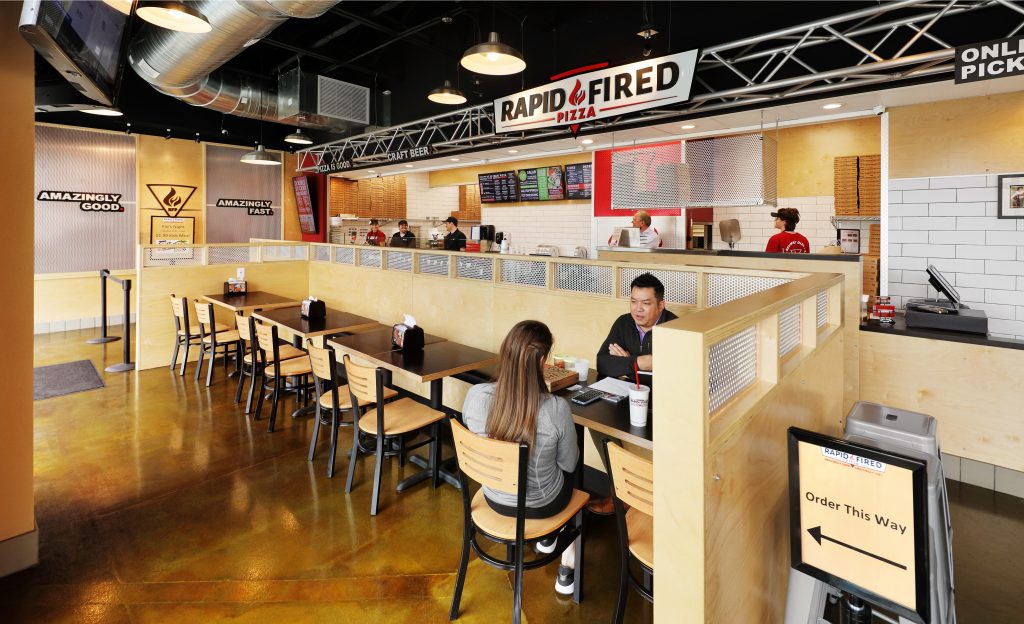 It's no wonder restaurant franchising is so popular – franchisees adhere to a proven business model with integrated branding, training and production methods, and (hopefully) a strong customer base. While restaurant franchising helps get around many of the difficulties of building a new business from scratch, it comes with its own set of challenges and hidden costs.
This is why having an experienced architect who has completed numerous restoration projects is an invaluable asset in the process of opening a new restaurant franchise. Their perspective and experience will help overcome some of the hidden hurdles to prepare the business for a smooth opening and long-term success.
Over the time I have spent designing many restaurant projects, I have found a few critical factors that can make or break a successful franchise location.
Support for franchisors
Since each chain supports its franchisees differently, you'll want to investigate what you, the future owner and franchisee, can expect from a potential franchisor before taking action to open a restaurant.
To truly understand franchisor support, you need to look for:
The new franchisee
Speaking with an owner who recently opened a location with the same franchise you are looking for will give you access to new first-hand knowledge about the ups, downs and pitfalls of working with the franchisor. They can also offer little tips and tricks that they found throughout the process that could save you time, money, and stress.
The veteran franchisee
Someone who owns multiple locations will have a deeper knowledge base based on the experience and repetition that comes from the process of opening multiple times. These seasoned owners will be able to come up with ideas to shorten lead times, ease the opening process, and improve overall restaurant operations.
Most importantly, they offer a model of success to turn to when starting the daunting task of opening a restaurant, especially for a beginner.
Know the real cost
There are a number of hidden costs associated with the professional services required in the process of opening a franchise store. In order to set specific business goals and milestones, you need to understand the true cost of the entire business.
Throughout the process, several contracts will need to be negotiated and signed, so it is a good idea to retain the services of a legal advisor up front to ensure smooth navigation. A few of these contracts might include:
Franchise contract
Contract / lease for space
Contract with the general contractor
Equipment and service contracts / leases
Contract with architect
Be sure to factor the architectural costs into your budget. An architect will help guide the process from start to finish, creating a functional space for your business. There are a number of roles they can play to protect the homeowner, and you should take the time to educate yourself on the scope of services an architect can offer.
An architect can help you choose and design a building, while solving the inevitable code issues that arise when designing and building a restaurant. They will quickly identify immediate problems and potential concerns in a built environment that might not be apparent to the untrained eye.
Of all the costs associated with opening a restaurant, however, construction will be the biggest expense. While not a hidden expense, the costs of labor and building materials can be shocking to the uninitiated. New homeowners who might reflexively compare the cost of a home improvement to building a restaurant compare apples to oranges – they're just different worlds.
Training and smooth opening are costs that can vary wildly depending on the level of training required by your franchise. Make sure you include these costs in your budget.
The lease: understanding what it does and does not say
You must ask yourself a number of questions to understand your real estate obligations before signing a lease:
What does the owner offer?
Does the lease provide for an allowance to offset construction costs?
What utilities (water, electricity, etc.) are provided to the space? Do they meet the needs of the establishment?
Is the space watered? If not, who covers the installation costs if the code requires a sprinkler system?
Is there a fat interceptor, if necessary?
Keep in mind that building envelope conditions can vary from homeowner to homeowner, but the three most common industry standards are cold dark envelope, warm dark envelope, and l vanilla envelope, as shown below.
Cold dark shell
No HVAC
No lighting / electric, with panel placed in space
Concrete slab can be fully in place or partially omitted
No ceiling, floor or wall finish (structure is exposed)
Utilities stuck in space
Warm dark shell
HVAC installed with nested duct (no distribution)
No lighting / electric with panel installed in space
Concrete slab can be fully in place or partially omitted
No ceiling, floor or wall finish (exposed structure)
Utilities stuck in space
Vanilla shell
HVAC installed with ducted distribution
Toilets installed with walls
Ceiling installed with lighting
Exterior walls can be finished with drywall
No interior partition installed
Know when your first rent check is due
In order to understand everything that needs to happen to get your doors open before the first rent check is due, make sure you know what type of grace period the lease provides. A 90-day grace period may be enough to build and open a restaurant, but the shorter the grace period, the more important it is to have everything in place from the start of the project.
Establish a work schedule
Throughout the many restoration projects I have worked on, I have found that establishing a timeline to guide the process from site selection to opening day is a beneficial factor in sustaining the project. on the right track.
A general overview of the process should look like this:
Site Selection and Negotiation: The process begins with signing the franchise agreement and negotiating the lease with your landlord. You should also find an architect during this step to help you choose the right location and walk you through the rest of the construction.
Design and Authorization: The architect will design the space and seek the appropriate authorizations for the restaurant.
Select a Contractor: With a design in hand, select a contractor to fit out the space. After negotiating the total cost of construction, let's get to work!
Training and Opening: The last step is to prepare the staff for the opening day and to plan the opening of the franchise.
This timeline sounds simple enough, but there are a number of processes that can become lengthy or complicated if not properly planned. You should spend some time talking to the stakeholders involved to identify areas that might need special attention.
Ask your franchisor
Will they provide a floor plan specific to the space you choose under the franchise agreement? If so, what is the lead time for the floor plan?
What kitchen items will they provide? (interior elevations, arrangement of lighting, arrangement of kitchen equipment, etc.)
Do they require a final design review? If so, how long will it take?
Ask your landlord
Are there any drawings conforming to the execution of the rented space? How precise are they? If there is no as-built drawing, who will pay to collect this information? (tip: negotiate this as part of your landlord's liability in the lease)
Does your landlord need a review of your design? How long does this exam take?
Are there any restrictions on when construction can take place (i.e. night only, no weekends)?
Ask your architect
How long will it take them to complete the design?
What is the typical deadline for obtaining a building permit in your municipality?
Ask your contractor
How long do they expect the construction to take?
When can they start the project?
What is the construction schedule?
What kinds of things can impact this timeline? Are they aware of the delivery times of complicated products that need to be ordered early?
Starting a restaurant franchise can be a daunting process with many moving parts to follow that can affect the success of the business down the road. This article provides a roadmap to follow, but having a qualified architect by your side is the ultimate guarantee in ensuring that the plan is executed correctly.
Top photo by Brian Erkens. If a franchisor does not draw a floor plan as part of the franchise agreement, a designer can create a functional and aesthetic layout.